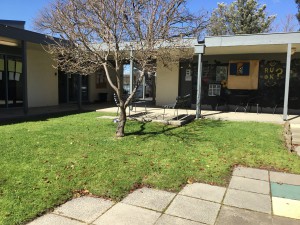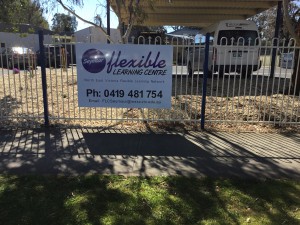 The Seymour Flexible Learning Centre enrols young people aged between 14 and 19 years of age who, for a variety of reasons or circumstances, have been out of school for extended periods of time, and/or have difficulty engaging in a mainstream setting.
Generally they are not currently enrolled in a school, or have not attended for a significant period of time. The Centre is not targeted for those who are currently enrolled in schools, nor those students for whom schools are finding it difficult to cope with or manage their behaviour.
The Seymour Flexible Learning Centre's approach revolves around the individual needs of each student and is built on the establishment of positive working relationships within the context of the local community. Students pursue a program that aims to strengthen and consolidate foundation skills in Literacy and Numeracy while providing access to meaningful work experience and vocational preparations.
A personalised learning plan sets individual goals, informs program planning and determines timetables and attendance. A mentoring program and partnerships with local community organisations such as TAFE and employment support agencies ensure that our students have access to broader community networks.
Program Aims
The aims of the Seymour Flexible Learning Centre are:
to establish a positive and rewarding relationship between the Centre and the young person
to reconnect the young person with learning inside and outside the Centre by connecting them to their community
to assist the young person to develop a positive image of themselves
to work with the young person to understand possible pathways to future learning and employment
to create a learning environment that allows young people to work with dedicated teachers both at the Centre and remotely using a wide variety of online learning tools
to understand what issues the young person is dealing with and ensure they have access to the appropriate supports – so that they have some clear air to attend to their learning and career pathways
Referrals
Referrals to the Seymour Flexible Learning Centre can be made by schools, youth support agencies and other government departments by completing a Referral Form.
Families and young people can also contact the Seymour Flexible Learning Centre directly to enrol in the program.
For details, please contact:
Seymour Flexible Learning Centre, a campus of Wodonga Senior Secondary College
50 Tallarook Street, Seymour 3660
T: (02) 6048 7667           M: 0408 585 804, 0419 481 754